Producing 4K UHD 3840x2160 resolution with 8.3 million distinct pixels for each frame, W2700 utilizes the new generation 0.47" single-DMD DLP technology to minimize the projector's sleek, compact profile for modern lifestyles. With four times the resolution of Full HD 1080p, 4K UHD reduces pixel blur for awe-inspiring clarity and crisply defined fine details.
Flexible Adjustment for Screen Alignment
W2700's lightweight design and sleek, compact profile accentuates beautiful aesthetics as well as intuitive functionality. W2700 delivers cinematic wonder in any space with powerful short throw, 1.3X big zoom, with vertical lens shift and for hassle-free installation.
CinematicColor™ for Colors as Directors Envisioned

CinematicColor™ technology utilizes optimal colors to bring out accurate and enhanced images in your 4K Projector HDR Home Cinema. CinematicColor's super wide DCI-P3 color space (covering far greater visible spectrum than Rec. 709), high native ANSI contrast ratio and ISFccc certified calibration ensure incredible image performances and deliver detailed, sharp and crisp visuals to accompany your pro cinema enjoyment.
Super-Wide DCI-P3 Color Rivaling Digital Cinemas
Enhancing optimal colours for precise picture quality, BenQ CinematicColor™ technology reach American film industry's up to 95% super wide DCI-P3 colour space, covering far greater visible spectrum than Rec. 709. With DCI-P3, W2700 perfectly reproduces authentic cinematic quality with wide and precise colour accuracy as how the directors have originally envisioned.

Enhanced Color Mapping for Reproduction of Natural Hues
Unlike other projectors with biased color temperature and oversaturated greens and reds, BenQ Enhanced Color Mapping technology performs precision color rendition to unleash breathtaking visuals with perfectly lifelike colors automatically tuned to reflect nature when viewing DCI-P3 4K Blu-ray movies.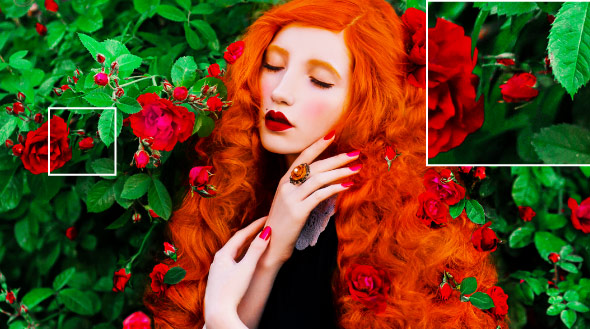 Reviews:
Review by Home Cinema Choice - "This next-generation 4K DLP XPR projector combines super colour performance with extreme clarity and strong dynamics. It's superb value."
https://www.homecinemachoice.com/content/benq-cineprime-w2700-4k-hdr-projector-review
Review by Expert Reviews - "Superb image quality and a reasonable price makes the BenQ W2700 one of the best projectors around"
https://www.expertreviews.co.uk/benq/1409738/benq-w2700-review
Review by Trusted Reviews -"A wide colour filter together with a new DLP chip take affordable HDR DLP projection to a whole new level"
https://www.trustedreviews.com/reviews/benq-w2700
Review by All Things Tech - https://www.youtube.com/watch?v=JTzOZjbu3Dw&t